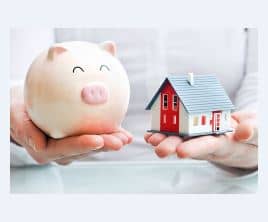 The ease of buying or selling real estate depends largely on the local market conditions.
The ease of buying or selling real estate depends largely on the local market conditions. A buyer's market indicates there is a high volume of inventory and not as many interested buyers, while a seller's market favors those who sell their homes, because demand is high and supply is low.
Identifying the best markets for individuals who have been approved for a U.S. home mortgage and are looking to buy, as well as for those who want to sell their home, can help simplify the process.
Negotiating is easier for buyers in the Midwest and East. According to Zillow, an online real estate company, some of the least competitive markets that are more conducive to buyers include:
• Chicago
• Providence, Rhode Island
• Detroit
• Cincinnati
• Orlando, Florida
• Philadelphia
•
In these markets, buyers can negotiate a bit more. The homes in these urban areas have typically been listed for longer, experienced price cuts more often and have reported a higher number of homes that have sold for a lower price than the initial listed value. This allows buyers the upper hand when making an offer and discussing the selling price. Individuals looking to purchase a home can benefit from looking for property in regions where the market favors them.
The West Coast dominates with the highest number of seller's markets. Aside from Boston, Dallas, Nashville, Tennessee, and Denver, all the best cities for selling are concentrated along the West Coast. Some of these markets include:
• San Jose, California
• Seattle
• San Francisco
• Sacramento, California
• Los Angeles
• Portland, Oregon
These regions tend to have higher demand and selling prices for real estate are especially high. Additionally, NBC Bay Area indicated home prices in the San Francisco area will likely continue to increase. The current and growing demand for homes in the Bay Area is impressive.
"I have had offers where the buyers put together a photo book – a published photo book to the sellers trying to convince the sellers to give them the property," noted Kathleen Clifford, a local real estate agent, according to NBC Bay Area.
The other areas that favor sellers are highly desirable regions among interested homebuyers, which drives up the prices substantially. In some instances, multiple offers are made on homes increasing the selling price even higher.