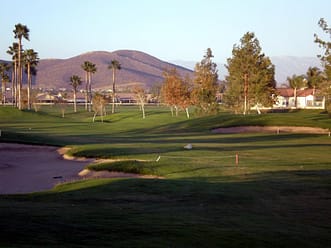 These days, there is a lot going on in Menifee, CA! Just in the past few years, the city of Menifee has begun to grow in leaps and bounds. It has become an economically sound city on the rise with up to date businesses, visitor interest, and resident satisfaction. In addition to everything that has already been completed, the future of Menifee's growth shows little sign of slowing down. Below are just a few of the up coming activities, events, and industrialization that you can expect to see.
Intimate Birthday Gala
The city of Menifee is turning 7! To celebrate another great year, the city is hosting an intimate gala for it's residents and their friends and family. The gala will be held on Saturday, October 3rd from 7-10 pm. The celebration will be held at the newly opened Audie Murphy Ranch Sports Park and will have live music, beer & wine samples, and unlimited appetizers. The evening will conclude with a special "Look Back" slideshow that will highlight some of the accomplishments made by the city and the community. Guests are to be 21 years of age and older and tickets will cost $25 for one or $45 per couple but must be purchased on or before October 2nd! Child care is available for $15 per child. Make sure you don't miss out on what is sure to be a delightful evening. Click here for more information and to purchase tickets.

New Menifee Courthouse
Most Menifee residents are aware that the current courthouse is in Hemet and has been since 1969. Well, that is all about to change…the site for the new courthouse has been decided! And many will be happy to know that the new Menifee courthouse is going to actually be in the city of Menifee. The courthouse is to be constructed in the newly formed Town Center and will be right across from the future Menifee City Hall. According to a news release from the Judicial Council of California, the civil courthouse is going to be an impressive 89,000 square foot building and hold nine courtrooms inside it's walls. Construction is slated to begin in 2018 and be completed by 2021, dates subject to change.  To learn more information about what to expect from the new courthouse, click here.
I-215/Newport Road Interchange Construction
This construction has been an ongoing project and Menifee residents should expect to deal with it for quite a long time. The plan for this major project is to reconstruct the existing interchanged changing the current diamond shape into a partial cloverleaf configuration. There will be north- and south-bound loop on-ramps and Newport Rd. will be widened to accommodate three lanes of traffic in each direction. The expected completion date is to be in winter of 2016. This of course, can influence different aspects of traffic and road accessibility. Click here for more details.