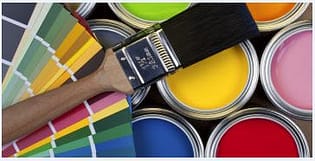 The choices are endless…should you buy new or buy a resale?  Purchasing a new construction home is very different from buying a resale home.  According to a survey by Trulia, twice as many people prefer new homes to existing homes.  Let's look at the differences.
Why Buy a New Home?
It's exciting to design your own home.  You can customize the paint colors, cabinets, lighting, plumbing fixtures, and flooring etc.  Everything is new and shiny.
New homes are built with the latest new materials and appliances so less maintenance is required. This includes aluminum siding, vinyl windows and wood decks that resist rot and insects.  They are more energy efficient with better windows, insulation, and HVAC systems.  That means lower utility bills.
They more often have more safety features and fewer health hazards because they have to conform to current building codes.
Many homebuilders offer warranties in case certain problems arise over a period of time.  Major appliances and systems also have manufacturer warranties.
New homes feature the latest designs that today's lifestyle demands: open, eat-in kitchens and master bedroom suites, large master baths, walk-in closets and more storage space.
Also, many homebuilders give incentives to purchase a home from them such as monetary amount toward upgrades.
Most new homes are wired with the latest technologies including high-speed Internet connections, alarm systems, extra cable outlets, and thermostats.  They also can be wired for speaker systems and extra phone-lines.  This can save time and money, and holes in the walls.
Why Buy a Resale Home?
If you are looking for an established neighborhood, with mature tree-lined streets and homes with traditional features and character, buying a resale might be the way to go.
Resale homes provide more opportunity for home improvements.
These homes typically have more traditional floorplans with formal living rooms and dining rooms.  Also, new homes are built on smaller lots than many older homes.
Resale homes tend to be initially less expensive than new homes and usually come complete with items that cost extra in a new home, such as blinds, landscaping, built-ins, or even a pool or spa.
Buyers of new homes many times are required to pay for the local bonds that are associated with a new development for schools, parks and road improvements.
Buyers have more room for negotiating the price of a resale home rather than a new home.
Remember, you are not just buying a house – you're buying a home, lifestyle and a neighborhood!