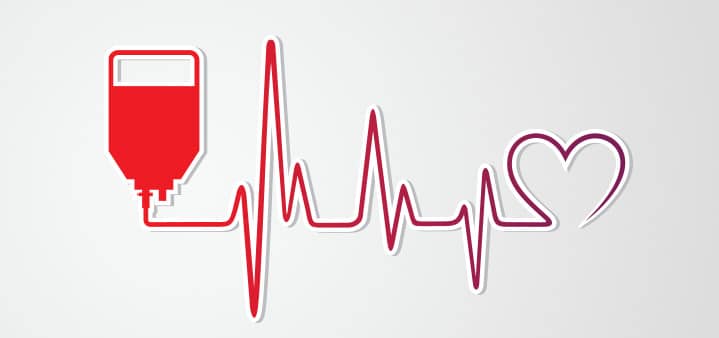 This Saturday, January 19th, LifeStream will be at The Church Of Jesus Christ of Latter-day Saints at 1123 S. Lincoln Ave in Corona from 7:30 am to 1 pm.
Were you aware that every two seconds someone in the U.S. needs blood. It is essential for surgeries, cancer treatment, chronic illnesses, and traumatic injuries. Whether a patient receives whole blood, red cells, platelets or plasma, this lifesaving care starts with one person making a generous donation. With your donation, ONE singular donation, you have the potential to save THREE lives. Which makes me wonder why only 3% of the age-eligible population donates blood? Maybe you haven't thought about it. Maybe you are scared. Maybe you think you don't have time. Take a look through these facts and see if maybe, just maybe, I can change your mind. I promise you won't regret it.
Approximately 36,000 units of red blood cells are needed every day in the U.S.
Nearly 7,000 units of platelets and 10,000 units of plasma are needed daily in the U.S.
The blood type most often requested by hospitals is type O.
Sickle cell disease affects 90,000 to 100,000 people in the U.S. About 1,000 babies are born with the disease each year. Sickle cell patients can require blood transfusions throughout their lives.
According to the American Cancer Society, about 1.7 million people are expected to be diagnosed with cancer in 2017. Many of them will need blood, sometimes daily, during their chemotherapy treatment.
A single car accident victim can require as many as 100 pints of blood.
Blood and Platelets cannot be manufactured. They can ONLY come from donors such as yourself.
Type AB positive plasma can be transfused to patients of all blood types. Since only 3% of people in the U.S. have AB positive blood, this plasma is usually in short supply.
Type O negative red cells can be given to patients of all blood types. Because only 7% of people in the U.S. are type O negative, it's always in great demand and often in short supply.
And these statistics are just barely scrapping the surface of all the reasons why blood donations are so vital to the health and care of our society.
Bottom line:
Giving blood saves lives and the demand cannot always keep up with the supply. But you can help by coming out this Saturday and being a part of something special. If you can't make it this weekend, you can always schedule an appointment with LifeStream or the Red Cross or be on the lookout for other mobile blood donation events in your area. Give the gift of live, its one of the easiest and most wonderful things you will ever do.
**Special Note to Donors: Please drink plenty of water or fluids and bring your photo ID with proof of age as only those who are over 18 may donate. Contact: 951-496-2922 if you have any questions.**
Warmly,
Kristi Harden