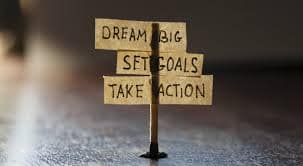 Happy Saturday everyone! This morning I want to share some information about a subject that is close to my heart. You see, helping you sell or buy your home is not all that I care about, I care about every aspect of your financial health.
The following quote really resonated with me:
"Broke people make decisions based on what feels good Friday and rich people make decisions on what feels good a decade from now."-Dave Ramsey Financial Guru
Whom do you want to be? If it's financial freedom and wealth you are looking for, I have just the person for you:
Jeremy Taylor, CRPC®
Financial Advisor
Taylor Wealth Management Group
A private wealth advisory practice of Ameriprise Financial Services, Inc.
An Ameriprise Private Wealth Advisory Practice
……………………………
Ameriprise Financial Services, Inc.
29826 Haun Road, Suite 206
Menifee, CA 92586
951.679.2222 | F: 951.679.2254
"Your financial success is my greatest satisfaction. Is there anyone you care about who could use a second set of eyes to help them reach their goals?"
I care about you all.
He will change your life. Contact him today to begin your financial freedom journey.
Warmly,
Kristi Harden