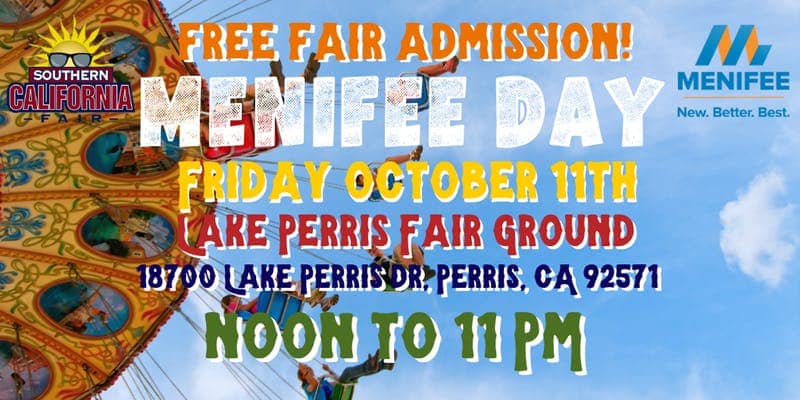 **Kristi Harden Real Estate is not affiliated with these events. I am strictly passing on information to you should you be interested in the areas local activities. Events are subject to time and date change without notice. Please look into each event and it's details prior to attending at your own discretion.**
This Friday, October 11th, 2019, Menifee residents receive FREE entry into the fair (must have valid proof of residency).
The Southern California Fair is located at the Lake Perris Fairgrounds: 18700 Lake Perris Drive, Perris, CA 93571. Parking is $10.
"We are delighted to offer this opportunity for residents to experience this fun fall tradition in our region. We look forward to seeing many familiar faces throughout the day enjoying all that the Southern California Fair has to offer."– Jonathan Nicks, Community Services Director.
Enjoy!
Kristi Harden