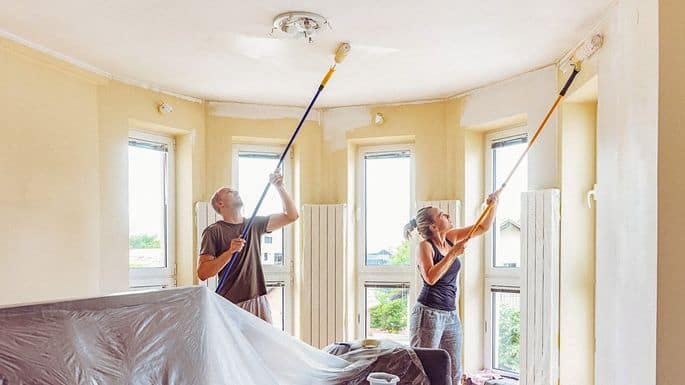 As homeowners, you've spent years turning your house into your ideal, cozy home.  And everything from the lasting memories made with family and friends, to that perfect shade of blue you painted the walls, to the backyard landscaping, makes your home priceless, at least to you. But, what about to the buyers?
When it comes time to sell your house, you need to take off those rose-tinted glasses and regard your house as a buyer would. Without this shift of perspective, you run the risk of overpricing your home, or failing to make necessary renovations or repairs—all of which means your place could end up sitting on the market. For a long time.
So it's time to take an honest look at your house, from basement to attic. But since that can be hard to do on your own, here are some ways to tap into a more objective perspective and get a reality check on your home.
Hire a home inspector
It helps to hire a home inspector for a pre-inspection, says Samuel Pawlitzki with Beach Cities Real Estate in Malibu, CA. Besides dispensing a metaphoric wake-up call, an inspector will usually find problems with your home that you didn't even know existed.
Plus, you'll have to go through the inspection process at some point of a sale, and being proactive could save you some dough.
"When home buyers discover through an inspector that a home needs a $5,000 repair, they will ask for $7,000 off the purchase price," says broker Brian Jacobs at Network Property Group in Palm Beach, FL. "But if you got that issue repaired ahead of time—and without it being a rush—it'd cost more like $4,000, meaning your net will be higher at closing."
Consult with a home stager
To get a fresh perspective, hire a home stager to provide professional feedback on how your home currently presents itself and what suggestions would make it more marketable.
"Usually a stager can prepare a report for $150 to $250 with recommendations on what in the home is dated or would put off potential buyers," says Sharon Steinman, a sales representative at YourCommunityRealty.com.
You can then either implement the advice the stager suggests yourself or, if it's too overwhelming, simply hire the stager to stage your home. Here's more on home staging and how much it costs.
Visit open houses in your area
"Sellers don't learn," says Ian Slater, a licensed real estate salesperson with Compass, in New York City. "They sit inside their homes with an idea of its value and don't understand what the buyer pool is actually seeing."
So how can sellers learn? By getting out there and looking at what's on the market.
"I take my sellers on a tour of comparable properties and show them what you can get for an equivalent price," says Slater. Once armed with information about how many homes are on the market, and what types of houses are selling for how much, sellers can start to see their home in the same light.
Do a walk-through with someone in your target market
Think of who you were when you bought your place—a single professional, a young couple, a recent retiree. Unless your neighborhood demographic has changed substantially over the years, the younger you is your target demographic, says Ali Wenzke of Chicago, and author of "The Art of Happy Moving."
So instead of inviting your mom or your friends to do a walk-through, ask your friend's niece who just graduated from business school or the young family at your church if they'd be willing to give you an honest assessment.
"Besides, it's easier to absorb critical feedback from people you don't know as well, and you won't hold a grudge against your mother-in-law," says Wenzke.
Take pictures and post them to social media
A seller needs to realize that only 10% of buyers can see beyond what is presented, says Karen Gray-Plaisted, a property styler with Design Solutions KGP, in Warwick, NY. And what's presented to buyers on a listing site such as realtor.com® is all about the visuals. So to see just how your home comes off, snap pictures of your various rooms. View your photos and honestly ask yourself if a buyer would find the rooms bright, attractive, and updated.
Then post those pictures on Facebook and Instagram to get multiple opinions from a large pool of friends. Your home's appeal may become evident in the amount of likes—or lack thereof—you get.
If you have any questions or want more information, get in contact with me TODAY at 951.704.6370 or Kristi@KristiHardenRealEstate.com.
*Information provided by realtor.com.