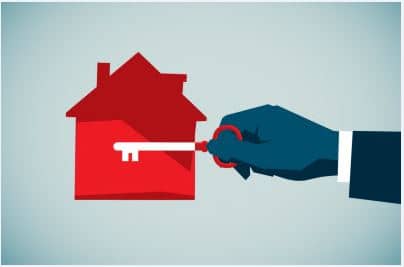 Total housing starts plummeted in November, but they will rebound in coming months. A sharp decline in multifamily starts pushed overall housing production down 18.7% last month, to a seasonally adjusted annual rate of 1.09 million units. Multifamily starts are down 4.1% year to date, while single-family construction is up 9.6%. Despite the recent decline, residential construction remains at a level that shows steady demand for housing. Building permits indicate that further growth is in store for residential construction in early 2017.Inventory is likely to remain low next year, but it could increase by year-end. The total number of existing homes for sale across the nation declined to 1.85 million in November, down 9.3% year over year. The nation's total housing inventory has dropped on an annual basis for 18 consecutive months. Limited inventory, particularly for lower-priced homes, has made it harder for entry-level buyers to enter the market. The rise in mortgage rates and prices is likely to prompt more homeowners to put their homes on the market, which would lead to an increase in overall inventory later in 2017.Low inventories and modest economic growth should push up price growth next year. The S&P CoreLogic Case-Shiller National Index rose 5.6% in the 12 months ending in October, up from a 5.4% increase the previous month. The hottest markets in the country remain in the Northwest. Seattle, Portland and Denver continue to post strong gains, partly owing to the influx of buyers moving to these tech industry hubs after being priced out of the Silicon Valley area.

New-home sales will likely decline in the next couple of months because of higher mortgage rates. New-home sales increased to a seasonally adjusted annual rate of 592,000 in November. This is 5.2% above the October rate. So far, the increase in interest rates hasn't had a significant impact on new-home sales, which tend to be affected before existing-home sales. New-home sales are reported when the contract is signed, whereas existing-home sales are reported when the contract closes, which takes more than 30 days. We'll see the impact of higher mortgage rates on new-home sales in the next couple of months.

Sales of existing homes are also likely to drop in the next few months. Total existing-home sales rose 0.7% in November to a seasonally adjusted annual rate of 5.61 million — the highest pace since February 2007. Pending sales, however, declined in November. The National Association of Realtors reported that its pending home sales index, which tracks contracts signed for purchase of existing homes, dropped 2.5% last month. The decrease is the first in three months and reflects a rise in interest rates that began after the presidential election. Mortgage rates have risen about a half percentage point since then. A 30-year fixed rate mortgage averaged 4.32% for the week ending December 29, up from 4.01% a year earlier.