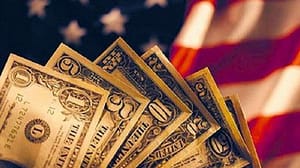 Today's economist are betting 50-50 that we're heading into a recession for 2016, let's look at the important issues that will let us understand which way were headed……
US Economy:
Overall, as consumers, we are doing much better now, than we have in the past! Nationally, we are not in as much debt and things look better financially overall. In 2006 the average American family debt was at 131%, today is down to 101% and our average wealth has increased as well.
Stock Market:
The month of January proved that we could lose trillions of dollars in 30 days and also make it back up in 30 days. The good news is, we didn't lose millions of jobs and we know the stock market which has had a bull run for years and is bound to have a correction, which might not be so bad?
Home building:
Home building across the US is continuing to grow and expand but is still at an all-time low. Due to a small labor force it will take years to catch up with the demand so you can see increasing prices on the horizon for the next 5 to 7 years. Today's new homes are also very energy-efficient and when compared to a resale, with the average age built in 1990, and the average cost to remodel well over $20-$50,000, a new home becomes a better bet for the future. One thing the government can do to propel the home building industry and the housing market in general is to raise the loan limits for FHA loans! They raised a few of the limits around the U.S. but not all and that needs to be done.
Oil and gas:
Oil prices worldwide have hit an all-time low and have started to rebound. Due to the turmoil in the Middle East, there will always be a slow rise and uncertain future for oil. However, there are more players in the market today producing oil then there ever has been, this too should keep the prices rising moderately for the next 5 to 7 years which is good for the economy.
China:
China's slowdown will have little effect on our economy in the future as long as our consumers realize they control the US economy by their confidence or lack thereof. Because of China's huge population and the fact that they're a communist country they will continue to manipulate their currency and their exports, as best as possible, for their own betterment, and will maintain a 5 to 6% growth. Even though China is dumping steel in the US, on the black market, and it has had a devastating effect in northern Minnesota, with the layoff of over 6000 people, it's still not like the loss of millions of jobs in the last recession.
So now you ask yourself…. to buy or not to buy a New Home?
All bets say now is the perfect time in the history of the United States to buy a new home for three specific reasons:
1.) prices are still at an all-time low,
2.) interest rates are still the lowest they've been in the last 30 years
3.) due to the steady increase in new home sales and the fact that there is a shortage of new homes, the highest and most consistent appreciation will be in a brand-new home!