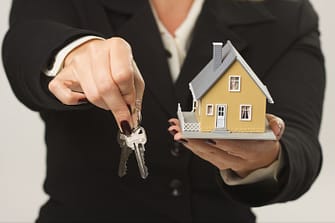 Freddie Mac's Primary Mortgage Market Survey, released on June 4, indicated the average interest for a 30-year fixed-rate mortgage remained the same on a week-over-week basis. However, Bankrate tracked a small decrease from the previous week. In both instances, the rates remained at a higher level than seen in 2015.
Interested homebuyers may want to make their move now to take advantage of the current rates before they increase as a reflection of a stronger U.S. economy and job market.
Mortgage rates stay at the highest level seen in 2015. While rates for 30-year FRMs remained the same from last week, the average interest on 15-year FRMs decreased to 3.08% from the previous week's average of 3.11%.
Rates for both 30- and 15-year FRMs remain below the average rates from a year ago at this time. This suggests it is still a good time for interested buyers to apply for conventional mortgages and secure these lower rates.
"Mortgage rates were little changed for the week following mixed economic data before bond yields began moving higher Wednesday afternoon," noted Len Kiefer, Freddie Mac's chief economist.
"Although real GDP growth was revised down to a negative 0.7 percent annualized rate, the Institute for Supply Management reported a modest growth in the manufacturing sector in May."
Bankrate tracks little change from the previous week. According to Bankrate, 30-year FRMs decreased slightly to 4.06% and 15-year FRMs jumped to a new 2015 high of 3.26%. Home prices and overall demand for housing may also be responsible for current rates.
"The numbers are showing home prices growing just about everywhere," said Patrick Newport, an economist for IHS Global Insight. "I think that what's driving them isn't mortgage rates. It's the tight market inventory."
Experts recommend buying now to lock in lower rate. Most professionals in the lending industry believe low interest rates will not continue. If an interested homebuyer can afford a home, he or she should make the move toward purchasing real estate.
In addition, mortgage payments with current interest rates will likely be less expensive than renting a living space.
"Most people expect the Fed to raise rates by midyear," Newport noted. "Mortgage rates are bottoming out right now."