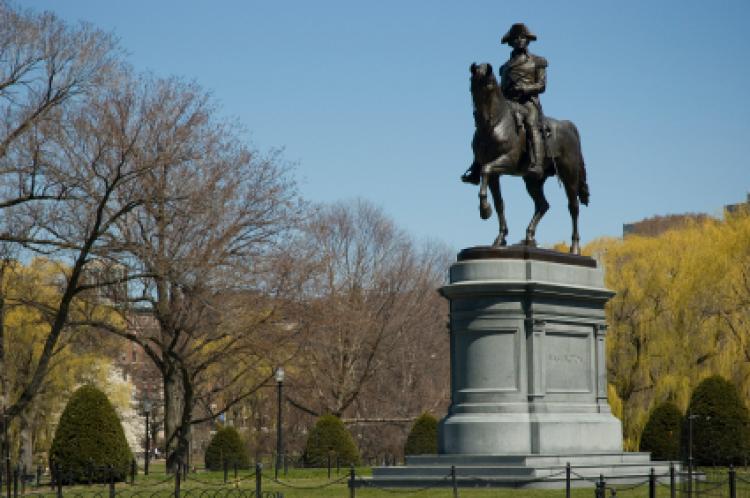 What is Presidents' Day?
President's Day celebrates the legacy of the incumbent President and past US presidents, while citizens are given a holiday, the date of which changes every year.
The US federal holiday is on the third Monday of February each year, but records show that George Washington's birthday is on February 22.
Washington's Birthday, also known as Presidents' Day, is a federal holiday held on the third Monday of February. The day honors presidents of the United States, including George Washington, the USA's first president.
Birthday officially honors the life and work of George Washington, the first president of the United States. The day commemorates past presidents of the USA. Washington's Birthday is sometimes known as Presidents' Day. This is because while most states have adopted Washington's Birthday, some states officially celebrate Presidents' Day.
What Do People Do?
In the lead up to the federal holiday, schools teach students about the history of the Presidents, while businesses — which are open as usual — will have President's Day sales.
Some states pay particular attention to Abraham Lincoln, as his birthday was also in mid-February. In the weeks or days leading up to the holiday, schools often organize events and lessons for students about the presidents of the United States and George Washington in particular. It is a popular day for stores to start their sales.
Public Life
Many businesses are open as usual and many stores hold sales on Washington's Birthday. Many delivery services, except for the Post Office, have a regular service and many, but not all, public transit systems operate on regular schedules. Some schools close for the whole week for a mid-winter recess. According to some government sources, Indiana observes the Washington's birthday holiday in December.
When Do Presidents' Day Sales Occur?
Last year, we saw the first Presidents' Day-branded sale on February 7. It was 13 days early and came from Overstock.com. Then, Best Buy dropped its Presidents' Day appliance sale a couple of days later. Even if we don't see sales that early this year, they're still expected to pop up right after Valentine's Day. And more will crop up as the holiday weekend gets closer. At the latest, we expect most sales to start around February 17 and 18 this year.
What Deals Should You Expect?
Tech
Tech is always a big category during this holiday, and there's no reason to think it won't be one again this year. The last few years, Best Buy has celebrated the holiday with a 4-day sale over the weekend. In 2017, the retailer discounted laptops, tablets, TVs, printers, computer accessories, and more by up to $500. Presidents' Day was a good time to upgrade appliances, too, since Best Buy dropped the price on those by up to 35%.
There were also notable sales from the Microsoft Store and HP. Microsoft cut prices across the site and took up to $250 off Surface tablets. It also discounted laptops by up to $1,100, and cut prices on Xbox One games; titles started at just $20. HP had a flatter sale, taking up to 50% off sitewide. It was coupled with free shipping, and yielded the second-best price we had seen on a current-generation Kaby Lake laptop (at $310 off its retail price).
Home Goods
Home goods of all kinds tend to be popular, as well, but Presidents' Day is an especially good time to look for bedding. Last year, shoppers could get up to 75% off at Pottery Barn and up to 65% off at Bed Bath & Beyond when buying furniture, bedding, decor, bath items, and more. Target had its own sale, offering 15% to 30% off select furniture, apparel, shoes, and bedding.
Clothing
Clothing is yet another category to keep an eye on. In 2017, quite a few clothing sales began around Valentine's Day and lasted through Presidents' Day (or just after). Discounts of at least 50% were popular at stores such as Gap Factory, Banana Republic Factory, and Eddie Bauer.
In 2017, quite a few clothing sales began around Valentine's Day and lasted through Presidents' Day (or just after).
Several stores that hosted sales throughout the month upped the ante for the holiday weekend. Savvy shoppers could save 40% at Gap, as well as getting an extra 10% off and free shipping via coupon codes. And Nasty Gal took an extra 50% off just days before the holiday, but increased the discount to 70% that Monday.
Mattresses
Finally, mattresses are popular over the holiday weekend. Last year, US-Mattress took up to 60% off, and up to an extra $25 off select orders. JCPenney also discounted furniture and mattresses by 40% to 60%. And 1800Mattress had sets starting as low as $160.
Shoppers okay with buying online could also snag great deals from sites like GhostBed and Casper — and with added perks. For instance, last year GhostBed offered three GhostPillows for free with the purchase of a mattress, and let you buy one GhostPillow and get one free. Casper offered $75 off via a coupon code. Even Tempur-Pedic had notable savings, taking up to $300 off mattresses and up to $200 off adjustable bases for the holiday.
Double the Holidays, Double the Sales?
Valentine's Day and Presidents' Day sometimes fall within a few days of each other, so sales covering both holidays makes sense. However, even when they're further apart, the February sales still stretch through the later part of the month.
While sales for the romantic holiday are typically clearly marked, Presidents' Day sales might not be noted as anything special. No matter what the promotions are called, it's good that Valentine's Day and Presidents' Day fall so close to each other. Whether you love the holidays or not, they usually give shoppers access to more deals over a longer period of time.
*Information provided by www.timeanddate.com and www.dealnews.com