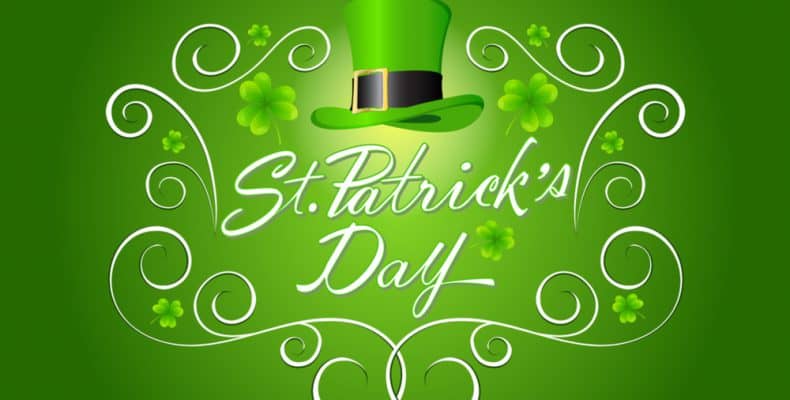 This Sunday, March 17th, is St. Patrick's Day, a day where everyone's a little bit Irish. If you're looking for something fun to do with family or with friends in the Inland Empire this weekend, check out the list below! 🙂
Corona:
*Shamrocks Pub & Grill (3/17)– Opens at 10AM!
*St. Patrick's Kids Fun at The Shops at Dos Lagos– 3/17 from 1-3. Free Face Painting, Free Balloon Art, Free Kid's Crafts, Games and Prizes!
Riverside:
*The Beach Join us March 16 and 17, 2019 for our St. Paddy's Weekend Bash! Outdoor Beer Garden, Live Bands, Games, Traditional Irish Food Specialties & Drink Specials all day!
*Route 30 Brewing Shake your shamrocks at Route 30 Brewing's. St. Patrick's Day Party on Friday, March 15! Highlights include: $4 Paddy Blonde, live music by @theetravismiller, and food by @big_wave_grill.
*Thompsons Brewing- Special food menu, Irish themed beer releases and a live music.
*Wicks Brewing– Join us at Wicks Brewing Co at the top o' the morning for our annual St. Patrick's Day Celebration! Enjoy live music (including Irish jams from the UCR Bagpipe Band), beer and food specials, and more! Sip on some liquid luck and relax in our cigar lounge hosted by Inland Empire Cigar Club. You may even get lucky with one of our raffles!Doors open at 10 A.M.
*Bryant Park "St. Patricks Day Dance" on 3/15 from 4-6PM. St. Patrick's Day is the perfect time to put on your leprechaun hat, search for a pot of gold and join others in Ireland's most famous celebration. Join us as we celebrate with a "wee" bit o' fun at the annual St. Ages 5-14 Fee: $2
*Jurupa Lions Club "39th Annual Corned Beef and Cabbage" 3/17 from 3:30 – 6:30pm. Food, drinks, door prizes. $12- all proceeds go to charity!
Temecula:
*Killarney's St. Patrick's Day 3-17-19 The 14th annual Killarney's Irish Pub St. Paddy's Day Parking Lot Festival is the only place to be on Sunday March 17th for this EPIC holiday. We fence off half the parking lot to host the biggest party in the Inland Empire. Live Irish music by the California Celts, Irish Dancers at 10am, Bag pipers, games, MOTOX jumping show, Sammy the leprechaun, face painting, vendors, the Get Down Party closing the night out and BEER! Multiple outside bars, food and a VIP lounge! So bring the kids and don't miss the most fun you'll have all year!
Have fun, be safe and don't forget to wear green!
Warmly,
Kristi Harden