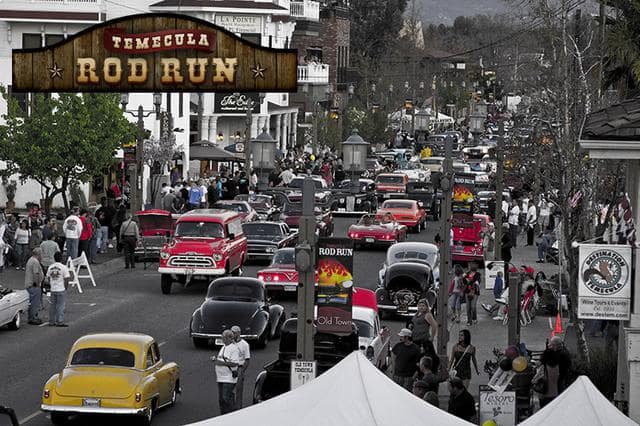 Classic car owners and enthusiasts are all eagerly awaiting the arrival of the Temecula Rod Run slated to begin this Friday night (March 1st) with the annual Cruise Night and ending with Saturday's (March 2nd) Show and Shine. With hundreds of cars from all over the country set to be there, this annual event draws thousands of people to Old Town Temecula, which is locked down from Arch to Arch, for all those wanting get an up close and personal look at these beauties. Over 600 classic cars, special interest vehicles, hot rods and custom cars will be primed and ready for your viewing pleasure!
Kicking things off on Friday evening, is the back by popular demand, Cruise Night from 5pm-8pm. Come out and see these incredible automobiles in their natural environment: cruising around and revving those engines to the delight of all. Enjoy great food and live music while you are down there, the atmosphere is like no other. "Cruise Night Only" option is available for just $10. You may Cruise (but NOT PARK) in the Friday Night Cruise. Registration for this "cash only" option will be available Thursday, February 28 and Friday, March 1, 2019, from 8am-6pm while supplies last at The Stampede, 28721 Old Town Front Street. (Temecula.gov).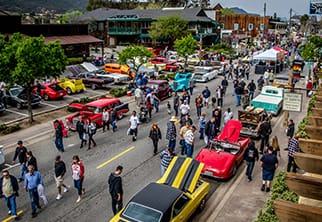 If cruising isn't your thing, head down on Saturday from 9am-4pm for the Shine and Show. All these gorgeous vehicles will be parked, primed and ready for your inspection, inside and out. While you are there, don't forget to check out the food and sponsor booths!
This free annual event is the longest running car show in the West, with Mayor Mike Naggar stating, "Temecula's Rod Run provides two days of family-friendly fun in the heart of Old Town Temecula. Car enthusiasts and novices will appreciate the dedication and attention to detail these owners and exhibitors pour into their unique vehicles. We are excited to visit with all our old favorites and the new entries this year."
Some parking tips for both days:
*Where do I park on Friday, March 1st?
Parking will be available in the Old Town Garage in Old Town Temecula.
*Where do I park on Saturday, March 2nd?
Parking will be available in the Old Town Garage located at 28690 Mercedes Street, as well as many off site locations with convenient shuttles to the event at TVE2 located at 43200 Business Park Drive, and the dirt lot on the corner of Santiago and Ynez Roads. Shuttles will be running 7am-5pm on Saturday, March 2nd.
*Where is there Handicap Parking?
Handicap Parking is available just outside the Old Town Parking Garage and at the Mary Phillips Senior Center.
*Where can I get picked up or dropped off by an Uber or Lyft?
They will have a designated space behind the Stampede parking lot on 1st Street for Uber/Lyft drop-off and pick-up. See map for more detail.
So, start those engines, grab your family and friends and head out to Old Town Temecula this weekend!
Warmly,
Kristi Harden