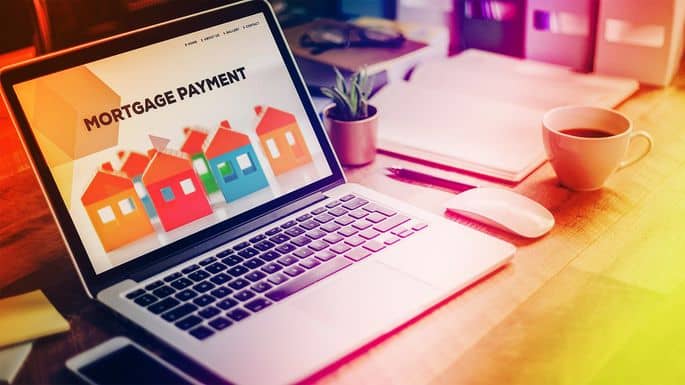 When it comes to mortgages, there's an avalanche of advice out there—some good, some bad, and some that's flat-out great. You know, the type of wisdom that makes you so grateful you heard it, it sticks with you and gets passed along to all who care to hear it.
With the hopes of delivering only these golden nuggets of wisdom, we asked homeowners to tell us the very best mortgage advice they've been lucky enough to learn. You won't be sorry you read this!
Keep your monthly mortgage payment under one paycheck
"This might seem pretty simple, but I was once told not to freak out so much about the total cost of the mortgage, but to make sure that when all is said and done, I could handle most if not all of the monthly payment in one paycheck. That has worked out really well for me and my husband, especially because we work in media, which is unstable. But with a low mortgage payment, we know that whatever happens, we can handle it." – Starrene Rocque, Brooklyn, NY
Shop around for the best interest rate
"My brother told me to shop for the best interest rate, even if it means that I had to get quotes from more than five lenders or brokers. At first I resisted, not only due to the hassle, but because I didn't want those companies individually pulling my credit report, since I'd heard this type of 'hard' credit inquiry would drag down my score. He told me that a credit pull for mortgage purposes within a set period of time only counted as one hard credit inquiry. His suggestion helped me get the interest I needed and will save me a lot of money in the long run." – Allan Liwanag, Lexington Park, MD
Multiple quotes can help with more than just interest rates
"When I first started shopping for homes, my real estate agent advised me to start the application process with more than one lender by filling out online financial forms for my top three. Though I was initially hesitant because of the extra time it would take to fill out the paperwork, doing so set me up for multiple interest rate quote estimates. Plus, the lenders knew I was serious and [were] in competition for my business, so they were especially prompt and attentive in answering my questions and returning my calls. The interest rates I qualified for were all comparable, so I ended up going with the lender that was the best communicator, which is worth its weight in gold when getting a mortgage." – Rebecca Graham, Provo, UT .
Lock in your interest rate for as long as possible
"I bought my first home in 2016, a bankruptcy sale. Even though the listing agent and the attorney both told me that the escrow would last no more than 60 days, my agent recommended that I lock in my mortgage interest rate for the longest time possible, 90 days. It is a good thing I did, because my escrow ended up taking five months! Since I locked in the rate for the longest time allowed, the bank accommodated my situation and I didn't lose my great rate." – Goldie Winge, Los Angeles, CA
An ARM is a risk—even if you think you'll move soon
"In 2007, when purchasing my first property, I anticipated owning the house for three to five years max. This led many mortgage brokers to say I should get an adjustable-rate mortgage or, ARM, since they had lower interest rates than fixed-rate loans, and besides, I'd be long gone before the interest rate on my ARM ballooned. I'm so glad I stuck to my guns about not wanting an ARM, no matter how enticing the low interest rate. Although I'd planned to move, the economy and life caused me to adjust my original plan and stay put in the house much longer than I thought." – Nerissa Marbury, Katy, TX
Make extra mortgage payments whenever possible
"Although you only have to pay a certain amount for your mortgage each month, pay extra when you can. You would be shocked at what even one or two extra payments per year can do over the length of a loan." – Dave August, Point of Rocks, MD
Get a mortgage that allows you to save for retirement, too
"The best advice I've gotten was to get a 30-year fixed-rate loan, even though I could have afforded the higher payments of a 15-year loan. Why? My lower payments bought me a ton of flexibility. I've been investing the difference, and it's been quite rewarding. I figure that if I invested that extra $1,000 each month in stocks that earned 7 percentage points over the 3.5% interest on my loan—I'd be about $100,000 ahead over the seven-year period that I've held the loan." – Kathy Kristof, Los Angeles. CA
If you have any questions or want more information, get in contact with me TODAY at 951.704.6370 or Kristi@KristiHardenRealEstate.com
*Information provided by realtor.com