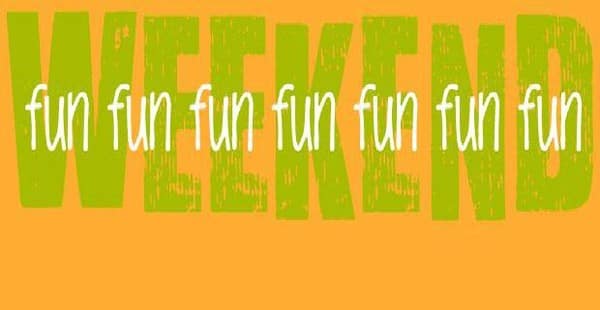 Check out the following local events for this this weekend!
**Kristi Harden Real Estate is not affiliated with these events. I am strictly passing on information to you should you be interested in the areas local activities. Events are subject to time and date change without notice. Please look into each event and it's details prior to attending at your own discretion.**
King Ludwigs Oktoberfest Sep. 20-22
Authentic Food, Arts & Crafts vendors, games & contests, Kids Zone, King Ludwig, Biergarten, live entertainment and much more! Admission is free $5 parking fee.
Time/Place: Noble Creek Park, Beaumont
Contact: www.bcvparks.com
DeaFestival Sep. 21
At this expo, there will be live entertainment, vendor booths, and several opportunities to learn about the Deaf community and embrace our diverse and rich culture and to celebrate our 20 years of achievements, educating and advocating various causes for the Deaf and Hard of Hearing Community in the City of Riverside.
Time/Place: 9:15am / Riverside Convention Center
Contact: 951-826-5551 / www.deafcommunityofriverside.org
International Day of Peace Sep. 21
The United Nations 2019 International Day of Peace s theme is Climate Action for Peace. Join the Inland Communities Fellowship of Reconciliation, Glocally Connected, the Brady Campaign, and the Riverside Interfaith Council. Glocally Connected will host a Peace Walk starting at the Cesar Chavez Community Center at 10:30am.
Time/Place: 11am / Ben Franklin Stage, Riverside
Contact: www.internationaldayofpeace.org
Titos & Tails Sep. 21
Mary S. Roberts Pet Adoption Center (MSRPAC) cordially invites you to a special evening to benefit homeless pets in our community! Enjoy delicious vegetarian hors doeuvres, specialty cocktails, and craft beer, as youll learn about our inspiring work and innovative programs. Sponsor a resident, listen to casual music, and win exciting prizes at the auction.
Time/Place: 6-8pm / Historic Raeburn House, Riverside
Contact: 951-688-4340 x311 / www.petsadoption.com
Michelles Place 5K Walk Of Hope Sep. 22
Your participation in the Walk of Hope provides free services and resources to individuals impacted by cancer in our community. The funds directly help Michelles Place provide the necessary support services to individuals and families dealing with cancer and in need of support.
Time/Place: 8-11am / Vail Headquarters, Temecula
Contact: 951-699-5455 / www.michellesplace.org
Have fun and be safe!
Warmly,
Kristi Harden