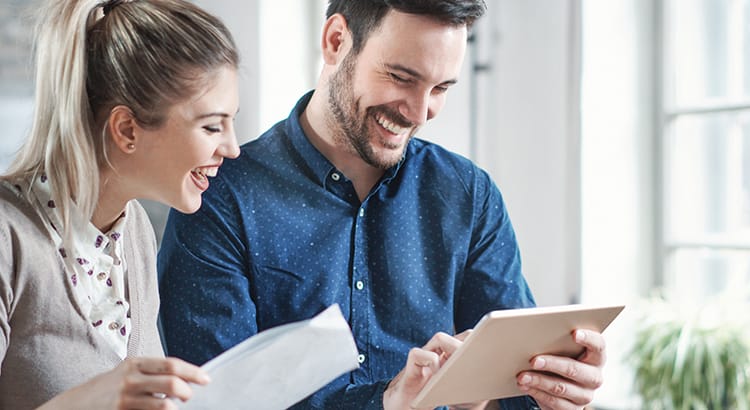 On my recent blog this week we began talking about the initial process selling your home. With the insight of my most trusted and respected sources, I was able to share some top quality advice about what you can do to be informed during this process (hiring a professional, such as myself, and the benefits associated with pricing your home slightly lower than market value) while also offering a few tips on the top remodels to complete before you decide to put your home on the market (ones that will net you the most return on your investment). Along with the aforementioned and blogged about items, there are two other things that you should be taking a careful watch and stock of before listing your home.
Mortgage interest rates had been on the rise for much of 2018, but they made a much welcome reversal at the end of the year. According to Freddie Mac's latest Primary Mortgage Market Survey, rates climbed to 4.94% in November before falling to 4.62% for a 30-year fixed rate mortgage last week. Despite the recent drop, interest rates are projected to reach 5% in 2019. However, the sky is not falling… those making home purchases are still getting record low mortgage interest rates and they are much lower than their parents have ever gotten.
The interest rate you obtain when buying a home does influence your monthly housing costs and also impacts your purchasing power.
Purchasing power is the amount of home you can afford to buy for the budget you have available to spend. As rates increase, the price of the house you can afford to buy will decrease if you plan to stay within a certain monthly housing budget.
The following chart demonstrates the affect that rising interest rates would have if you prepared to purchase a $400,000 home while keeping your principal and interest payments between $2,020-$2,050 a month.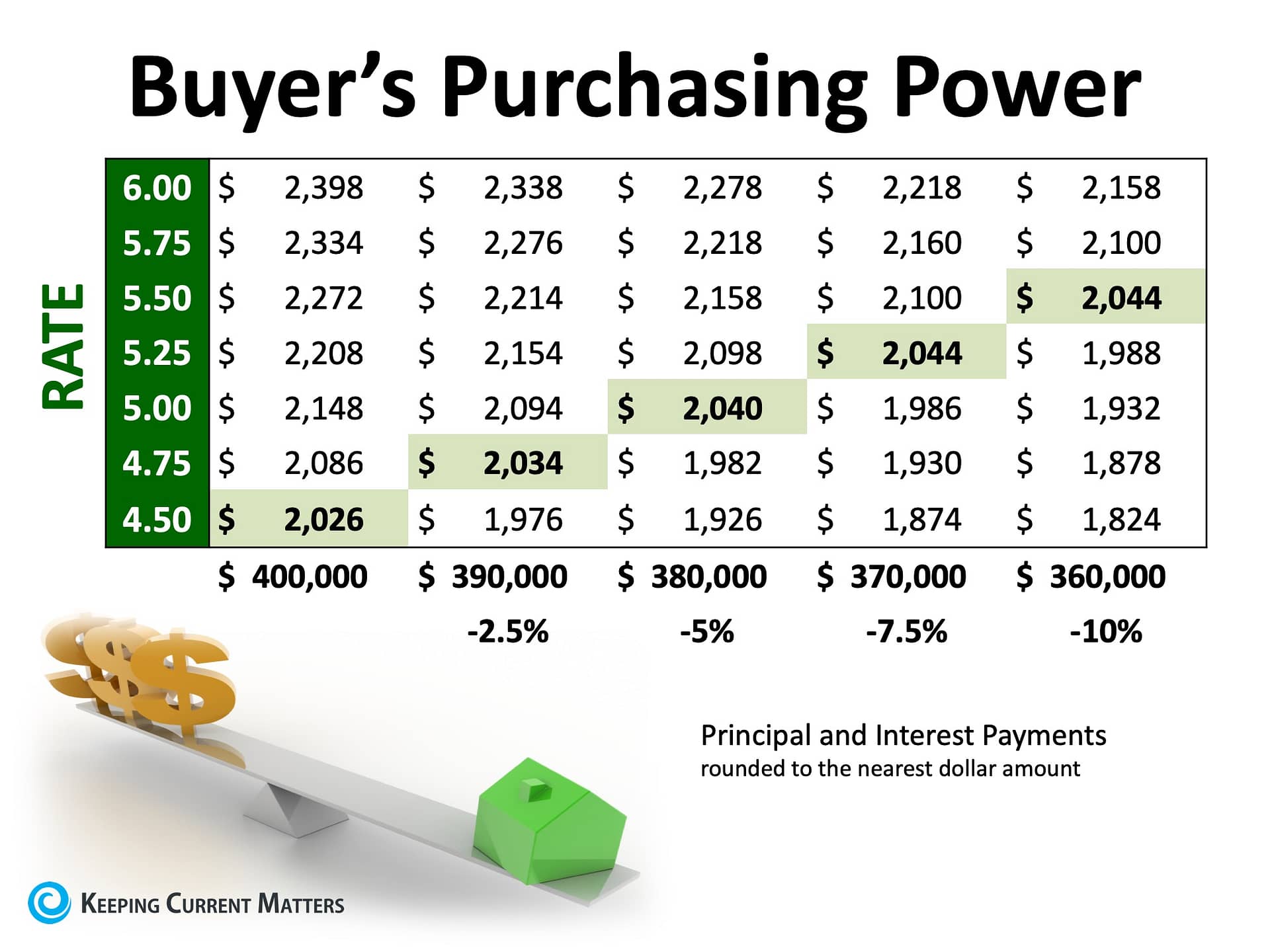 With each quarter of a percent increase in interest rate, the value of the home you can afford decreases by 2.5% (in this example, $10,000).
Housing Inventory
A 'normal' real estate market requires there to be a 6-month supply of homes for sale in order for prices to increase only with inflation. According to the National Association of Realtors (NAR), listing inventory is currently at a 3.9 month supply (still well below the 6-months needed), which has put upward pressure on home prices. Home prices have increased year-over-year for the last 81 straight months.
The inventory of homes for sale in the real estate market had been on a steady decline and has undergone year-over-year drops for 36 straight months (from July 2015 to May 2018), but we are starting to see a shift in inventory over the last six months.
The chart below shows the change in housing supply over the last 12 months in comparison to the previous 12 months. Notice, since June, inventory levels have begun to increase as compared to this time last year.
This is a trend to keep an eye on as we move into the new year. If we continue to see an influx of homes for sale, we could start moving further away from a sellers market and close to a normal market.
In Conclusion
If your resolution for 2019 was to sell or own/buy a new home, make sure that you contact me, "Kristi Harden" a local, professional and experienced agent, who will assist you in navigating the ups and downs of mortgage interest rates and the ever-changing housing inventory.
If you have any questions, get in contact with me, Kristi Harden, today at 951.704.6370 or kristi@kristihardenrealestate.com
**Information provided by KCM.com**