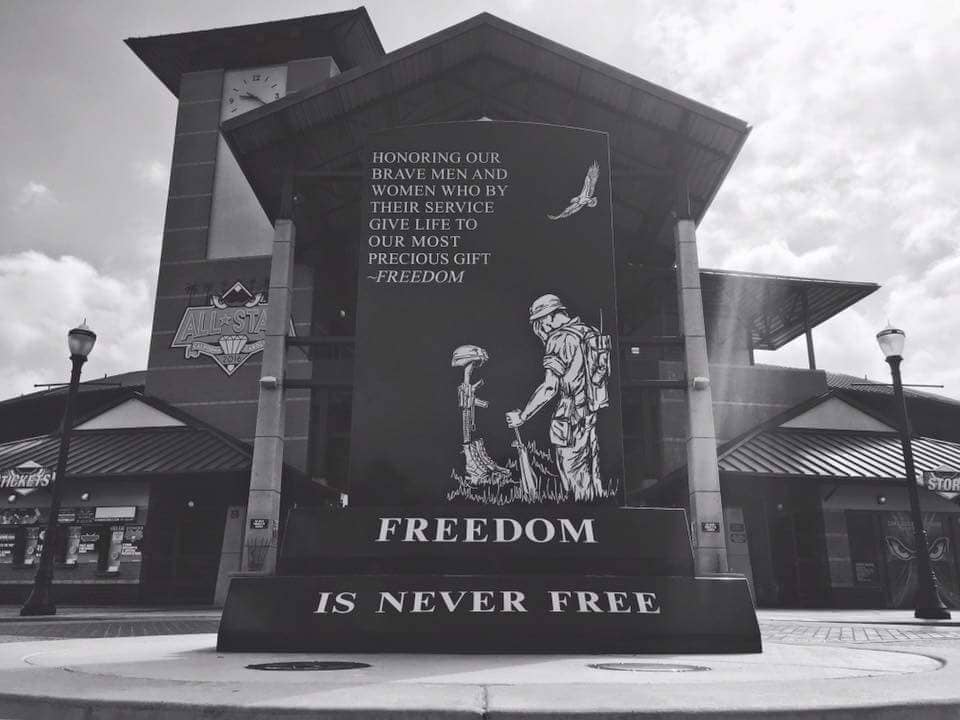 This year's 2018 Veterans Day Observance Ceremony will be held on Saturday, November 10, 2018 at 8:00 a.m. at Diamond Stadium.
The City of Lake Elsinore has honorably been selected as one of only four municipalities statewide to be designated as a prestigious 2018 Veterans Day National Regional Site by the US Department of Veterans Affairs. This selection is made by the Veterans Day National Committee recognizing Veterans Day observances throughout the country that represent fitting tributes to America's heroes.
All are welcome and encouraged to attend this FREE event to honor the sacrifices of the brave men and women who have bravely served our country to protect our freedoms.
The event will include a brief keynote address from a local veteran and the unveiling and announcement of our latest Veterans Memorial Brick honorees. The ceremony will be located near the upper monument area in front of the Main Entrance of Diamond Stadium.
Community members can honor Veterans with personalized engraved memorial bricks which are unveiled each year at the Veterans Observance Ceremony. Memorial Bricks are available for purchase all year long at a cost of $60 per honoree.