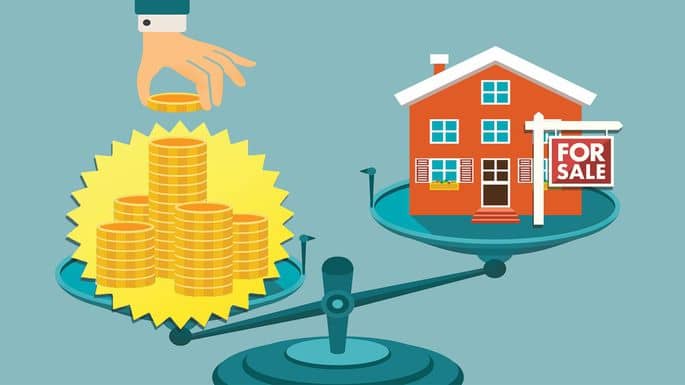 What is a seller's market? Simply put, it's a market where there are more home buyers than sellers. Based on basic laws of supply and demand, this means sellers have the upper hand: They will likely sell their place quickly, perhaps for over asking price, with a minimum of fuss or pushback from buyers.
Meanwhile, home buyers in seller's markets face a tough road: Due to increased competition, they'll have to act fast, bid high, and generally bend over backwards to woo sellers into accepting their offer over the many that may be at their disposal.
So here's what buyers need to know about seller's markets—and how to survive them.
What is a seller's market—and where are they?
Right now, the bulk of the U.S. housing market is a seller's market. Home prices are rising in the 20 largest U.S. cities, and inventory is tight, meaning that there just aren't enough homes to go around.
"Even though the number of homes being built has been growing over the past 10 years, it hasn't kept pace with population growth," says Daren Blomquist, senior vice president at RealtyTrac.
Another difficulty in meeting this pent-up demand is that construction costs are continuing to skyrocket.
"Lumber prices have increased dramatically, by about 25% over the last 12 months," says Robert Dietz, chief economist at the National Association of Home Builders. A labor shortage in the residential construction industry is also contributing to the fact that fewer homes are being built, Dietz adds.
Where are the hottest seller's markets?
The main metric used when evaluating housing markets is home price appreciation.
"The greater imbalance of supply and demand, the faster you'll see price appreciation," Blomquist says.
Currently, recent realtor.com® data suggests that cities in or near Silicon Valley—San Francisco, San Jose, Vallejo—claim the title of hottest seller's markets in the country. But seller's markets can also crop up in more surprising areas—like Kansas City, KS, Nashville, TN, Orlando, FL, and Jacksonville, FL.
"Those cities all had double-digit home price appreciation in 2017," says Blomquist. Here are the factors that often fuel seller's markets:
Population growth. Generally, when theres an increase in the number of people moving to a town, demand for housing begins to exceed supply. You can view population growth in your town using the U.S. Census Bureau's American FactFinder.
Job growth. An influx of new companies and jobs can in turn fuel population growth that turns areas into seller's markets. For example, wherever Amazon opens its new headquarters, youre going to see a huge influx of home buyers in that city, says Seth Lejeune, a real estate agent with Berkshire Hathaway in Malvern, PA. You can view job market trends in your city through the Bureau of Labor Statistics.
Housing starts. The term "housing starts" refers to the number of new homes on which builders have started construction in any particular month. Because new construction directly affects supply, a decrease in housing starts can result in a sellers market. You can see housing starts and other new construction trends in your town on BuilderOnline.com.
 Are you in a seller's market? How to tell
Home buyers and sellers can evaluate whether they're in a buyer's or seller's market by analyzing a few key variables:
Average days on market (DOM). This measurement shows the median age of real estate listings in your area. If houses are selling in your neighborhood in less than 10 days, its a strong sellers market, Lejeune says. You can find what the average DOM is in your city using realtor.com's Local Market Trends tool.
Asking vs. final home price. In seller's markets, bidding wars can often erupt among buyers, which means sellers may enjoy a final sales price that's equal to their asking price, or more. So, if a home is listed at $450,000 and sells for $450,000, $460,000, or higher, that's a seller's market. In a strong seller's market, the final sales price is typically at least 10% higher than the asking price. You can compare listing price vs. closing price in various cities across the country at realtor.com/local.
Home prices over time. Rising home prices over time is a sure sign of a seller's market. You can determine if home prices are rising or falling in your city by looking at your ZIP code's "market price curve" on BuilderOnline.com.
 Buying a house in a seller's market
To compete against other buyers in a seller's market, you need to be prepared. First and foremost, you'll need a mortgage pre-approvalletter before you start shopping, so that a seller knows you can put your money where your mouth is.
You may also have to waive some contingencies to edge out other buyers—or widen your search to an up-and-coming neighborhood with less demand.
Other ways to make your offer more attractive include increasing the amount of earnest money that you'll put into the escrow deposit, adding an escalation clause, writing a personal letter to the seller and, of course, offering above list price. Here's more advice for home buyers on how to survive a seller's market.
If you have any questions or want more information, get in contact with me TODAY at 951.704.6370 or Kristi@KristiHardenRealEstate.com
*Information provided by realtor.com