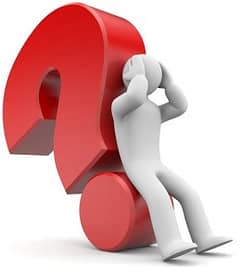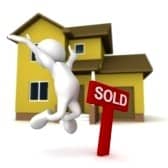 Has your house been sitting on the market for more than a few months with little to no activity? It may be time for you to review the three P's: price, presentation, and plan. There could be a number of reasons that no one has placed an offer on your home and it is important to get these problems straightened out and fixed in order to get the best possible sale for your home. If you are a for sale by owner, it might be more difficult for this process to be rectified, but a good real estate agent should have these problems squared away in no time.
PRICE
One of the most important aspects of any sale, especially real estate, is what are the buyers are getting for their money. The simple fact is that over priced homes are generally going to have a difficult time moving off the market. To adjust your price to a more acceptable level it is important to look critically at the comps that your house has to offer and base the price off of what other homes in your area, with similar aspects, are selling for. If a buyer has done their research they are going to know if something is priced too high and quickly move on to another property. Remember, everyone appreciates a fair deal.
PRESENTATION
It is important that both the MLS listing and your home look professional. The online listing should concisely detail the amenities that your home/property has to offer. The verbiage should be descriptive but decidedly not contain superfluous language. This also includes the pictures of your home. These should be professionally done or at least with a good quality camera that exhibits good lighting and coverage. When people physically view your property, it should be clean, clutter free, and neutral. A home staging company can give immense aid in this area.
PLAN
If you are using a real estate agent, they should have a laid out plan for how they are going to market your home to the potential buyers as well as other real estate agents. This should be a fairly detailed plan that involves an array of multimedia components. Make sure to ask your agent how they are broadcasting your sale and how many viewers are likely to see their marketing efforts.
Once the three P's are addressed and altered to better suit your property, then there should be no reason that your home can't sell!